News
Who are the oldest players to play in a World Cup? Cristiano at 41 perhaps?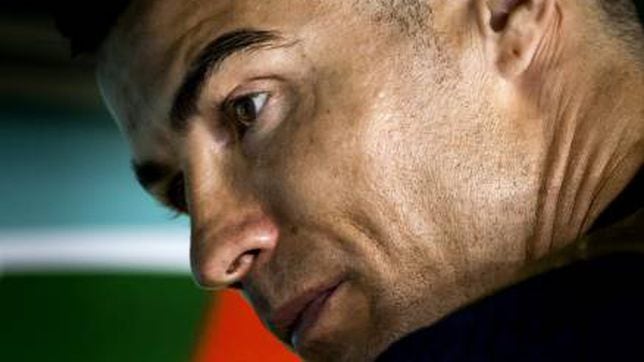 Can Cristiano make it to the World Cup in 2026 at 41 and put his name on this list? The Portuguese hasn't announced yet if he will continue or not, and more so now that Fernando Santos has left the team and he could have a more sympathetic manager in the future, one that trusts in him.
He could look at these guys and continue on. Maybe follow on their footsteps and push himself to one more cup.
Who are the oldest players to be featured on the World Cup stage?
(5) Peter Shilton – 40 years and 292 days: Although Peter Shilton didn't play in the World Cup finals until he was 32 years old, he more than made up for the lost time. After making his 125th and last international appearance in the 1990 third-place play-off, which England lost, Shilton retired from international football. However, he remains England's all-time appearances leader.(4) Pat Jennings – 41 years old: How fitting to honor your 41st year on this earth by being the oldest player in World Cup history by appearing in the tournament's last game. Pat Jennings had a great birthday in Mexico, except that he had to face a Brazilian team in the same celebratory mood, and they managed to score three goals against the birthday boy.(3) Roger Milla – 42 years, 39 days: Here, you get two records for the price of one. Roger Milla not only became the oldest player in World Cup history at the time, but he also scored the consolation goal in the 6-1 loss to Russia to become the oldest goalscorer, a record he still holds.(2) Faryd Mondragón – 43 years, 3 days: Faryd Mondragón became the then-oldest player to play in a World Cup match with five minutes remaining in Colombia's final group stage match against Japan. Victory and advancement to the knockout stage were already assured for Colombia, so head coach José Pékerman gave Mondragón one last moment in the sun.(1) Essam El-Hadary – 45 years, 161 days: After losing their first two matches at the 2018 FIFA World Cup, marking a rather dismal return to the finals for the first time in 28 years, Egypt entered their last encounter against Saudi Arabia with little cause for optimism. That was until the squad sheets were turned in, at which point goalkeeper Essam El-Hadary became the oldest player in World Cup history and the oldest player to make his debut. El-Hadary was also the oldest player to make his World Cup debut.
The fountain of youth is said to be in Florida in the U.S. Spanish conquistadors came looking for it, then Ponce De Leon went to Puerto Rico first and eventually to Saint Augustine, the first city ever founded in the U.S. But he did not find the fountain of youth. He failed in his quest, or so we think.
Maybe he should have asked these guys who became the oldest players in World Cup history. Proving that the fountain of youth is somewhere out there.